DJI announced the launch of the DJI Matric 30 Series Drones, RC Plus Controller, H20N Payload, and much more.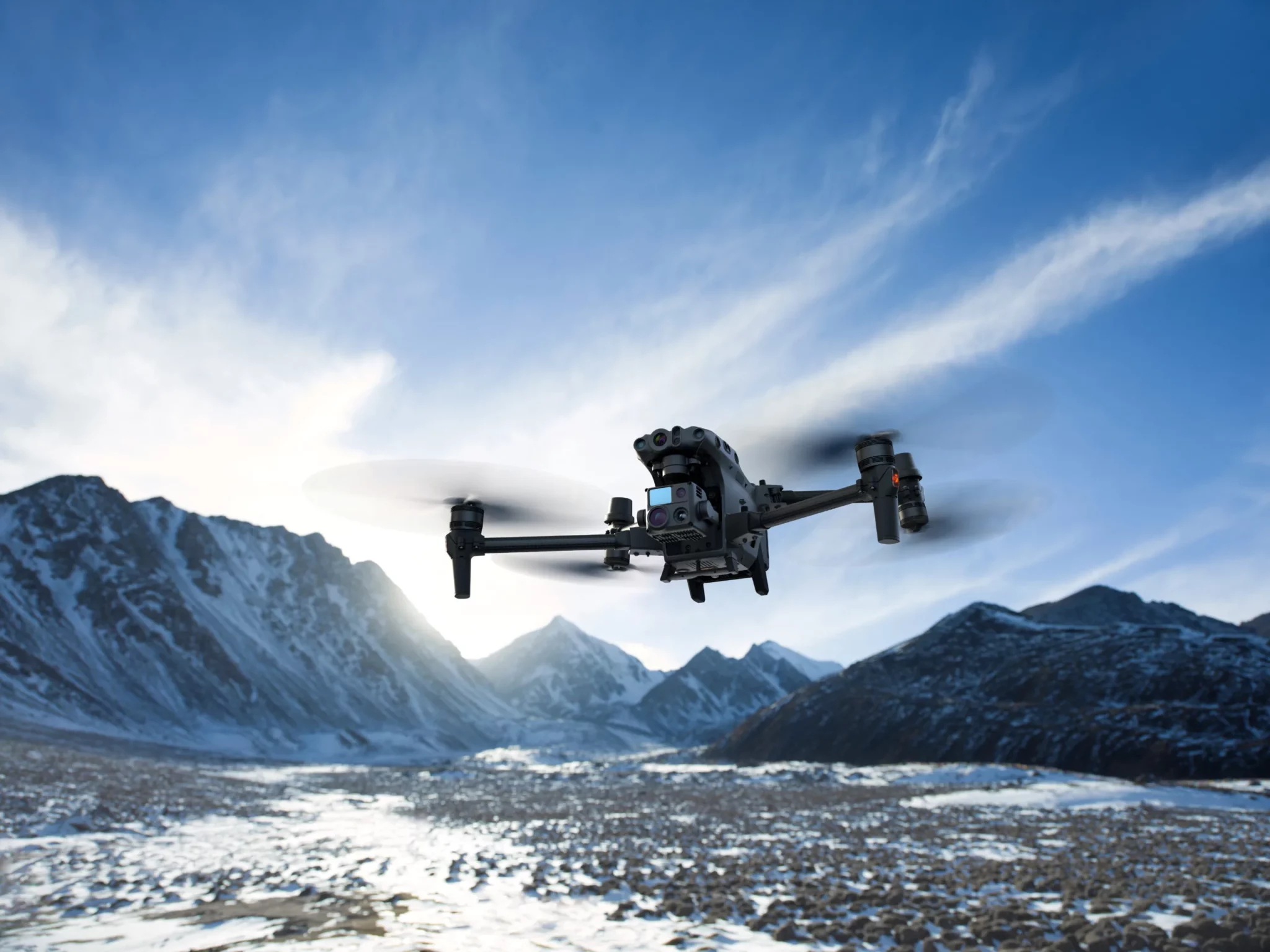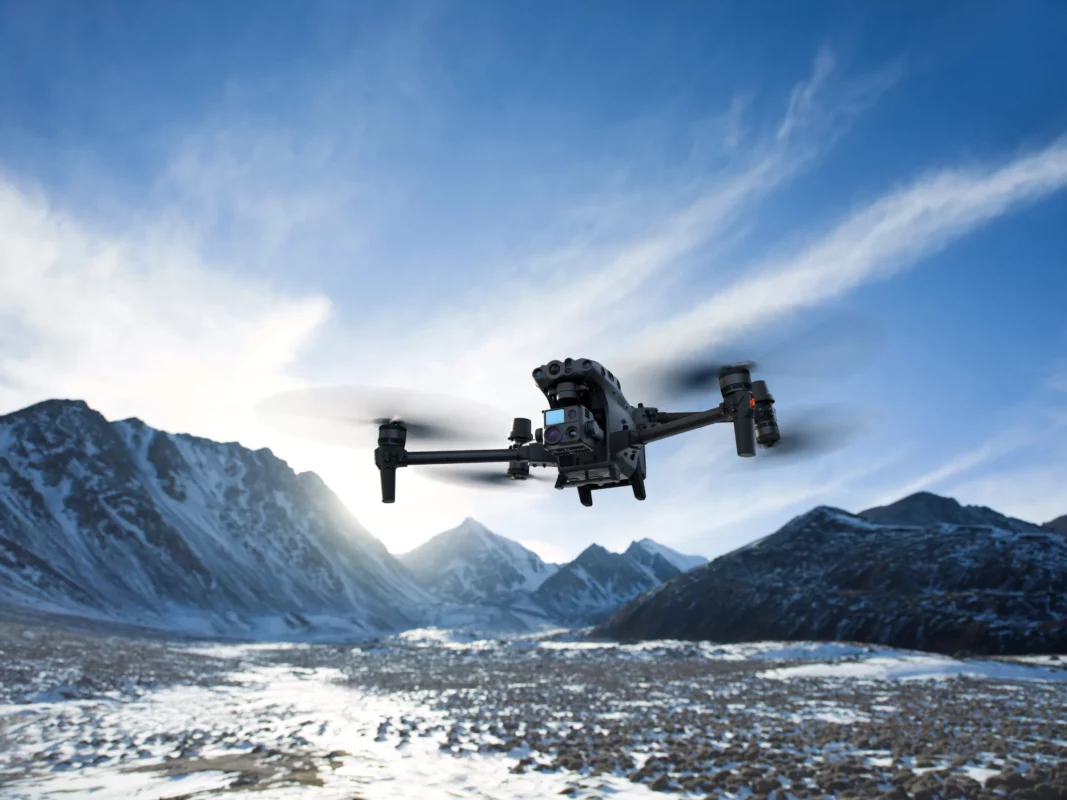 Today DJI announced the latest in enterprise technology innovations, the Matrice 30 Series, which features the M30 and M30T, along with several other products and upgrades, including the RC Plus controller and PilotHub 2, updated FlightHub 2, and H20N payload camera.

The M30 and M30T are powerful drones with unmatched visual capacity enabled by multiple advanced cameras and a highly superior performance level.

DJI has focused on innovating a tool designed to make any job faster, smarter and safer. The M30 Series drones can collect high-resolution imagery at high altitudes and in extreme temperatures—they are built to be tough, portable, and reliable.
Staying true to DJI's flagship-level specs, the M30 and M30T each have
a 12 MP wide camera and a 48 MP zoom camera, and a laser rangefinder that can detect objects up to 1,200m (approximately 4,000 ft.)  away.

Designed for advanced night and lowlight operations, the M30T comes with a radiometric thermal camera and smart low-light capacities which take multiple nighttime shots and combine them into one clear picture. These features are ideal for nighttime search and rescue, fire fighting, and containment, among other uses.

Both drones have a zoom capacity of up to 20x, an IP55 rating to handle extreme temperatures, and can fly as high as 7000m (approx. 23,000 ft.) of altitude, and a max speed of 50 miles per hour.

Despite having integrated payloads, the Matrice 30 Series will continue to support PSDK integration for third-party payload development, including spotlights, loudspeakers, gas detectors, parachutes, and more. 

It's clear DJI wants to revolutionize drone operations by extending flight time and use, regardless of the environment. The new Matrice 30 Series drones are equipped with two TB30 intelligent batteries, offering up to 41 minutes of flight time. The self-heating feature of the TB30 batteries helps the M30 stay functional in extremely cold environments.

As part of the M30 Series kit, DJI launched the BS30 intelligent battery station, which can charge 4 pairs of the TB30, at three different levels: standard, storage, and ready to fly. Each level maintains differing charge capacities: 
Standard: Charges batteries to 90% in 30 minutes.

Storage: Maintains batteries at 50% for a longer lifespan and overall health.

Ready to Fly: Maintains full charge for immediate hot-swap during operation.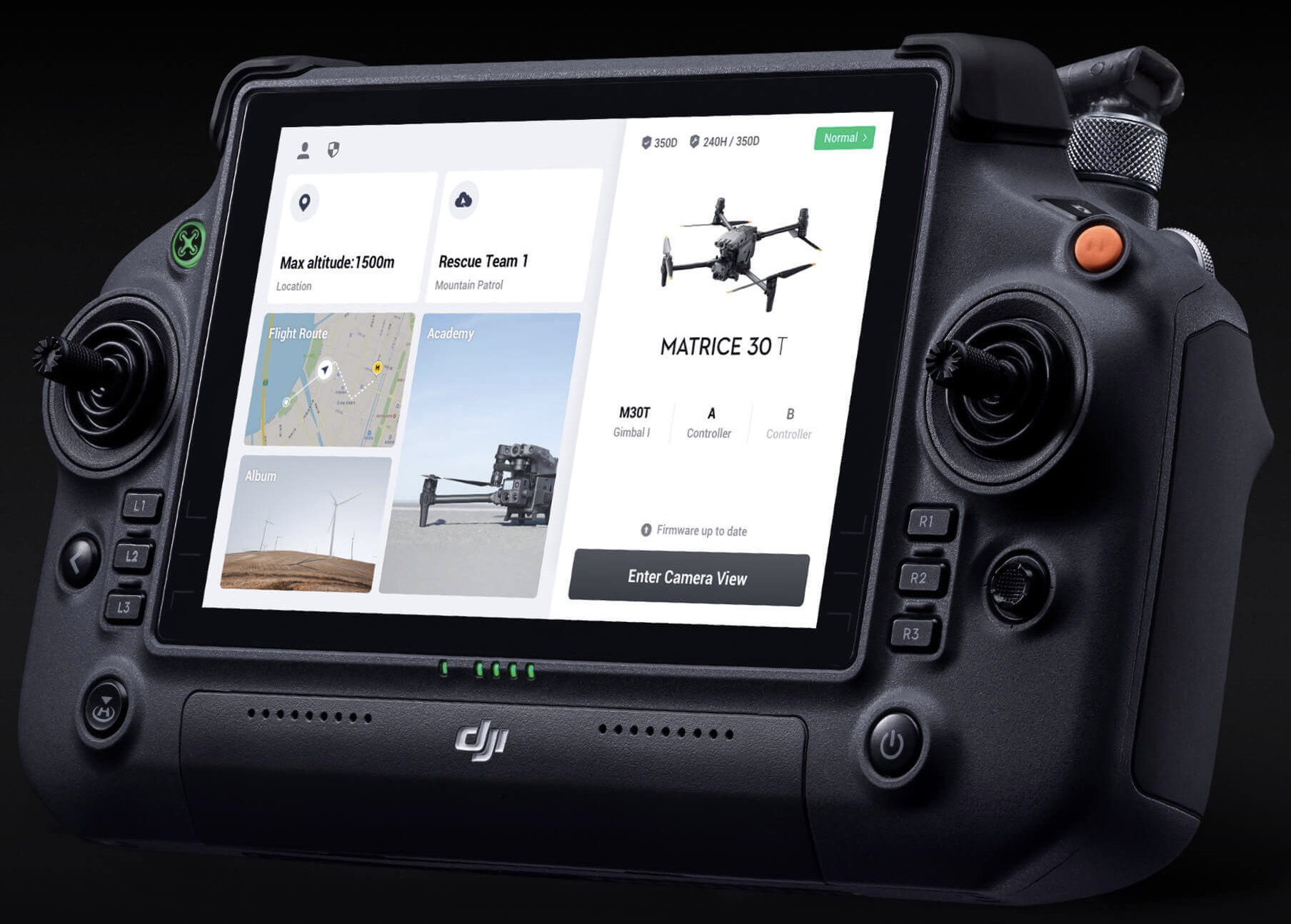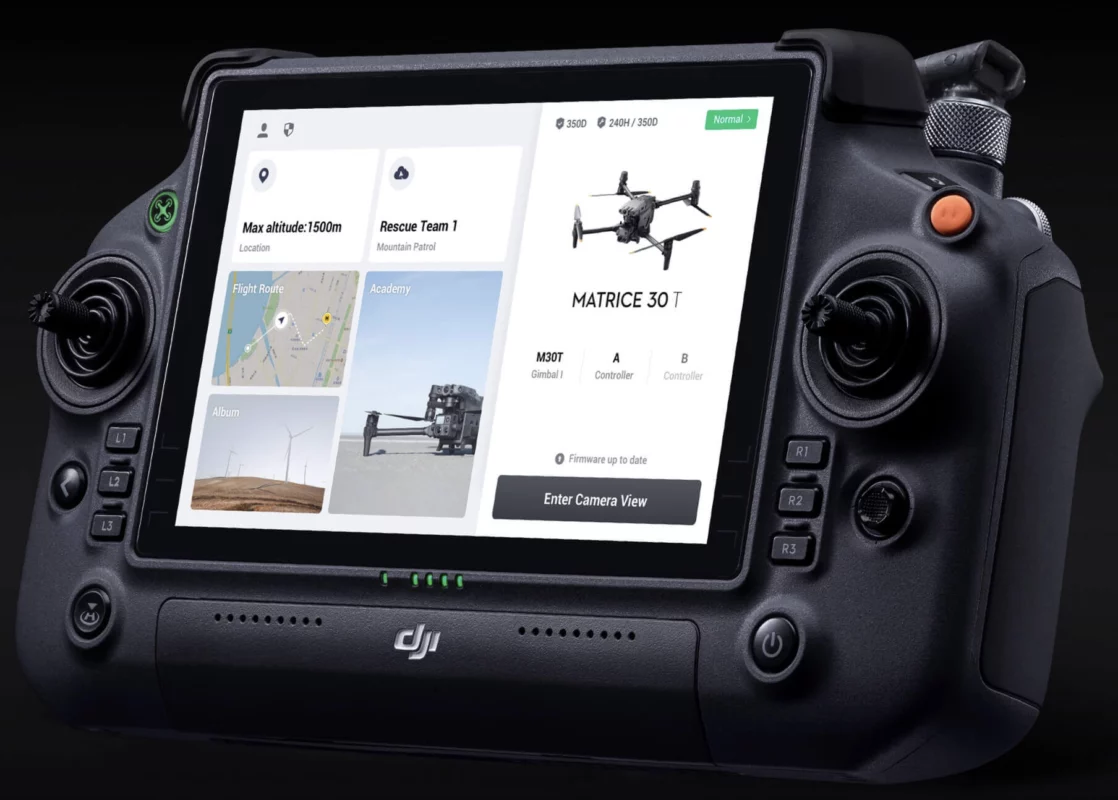 That's not all DJI announced – for a better pilot experience, DJI launched the DJI RC Plus, an IP54 rated, high-definition, widescreen controller that offers sharp, clear, ultra-bright, mission-critical details even under the sun. The RC Plus offers a stable connection up to 15km (9.3 miles) away, with six hours of screen on time on a single charge. Along with the RC Plus controller comes the DJI Pilot Hub 2, an updated version of the original on-screen interface that provides essential pre-flight checklists, drone insight and information, and much more.

The drone and controller send information through FlightHub 2, an all-in-one operations cloud-based platform designed to facilitate communication and coordination between ground teams, payloads, drones, and intel.

Last but not least, DJI announced a rugged and durable drone dock compatible with the M30 series. The DJI Dock is the first product of its kind that DJI has put on the market—it's IP55 rated and designed to withstand the elements from -35° C to 50° C.

The DJI Dock has several features designed to protect and maintain the drone in top conditions. The dock has an integrated weather station (used to detect optimal flying conditions for the drone), AC and fan-powered cool down for batteries and even a security camera for live footage of the surrounding areas.

The cool-down features (which send cool air directly into the battery's heat chambers), allow the DJI Dock to fast charge drone batteries to 90% within 25 minutes, supporting fully remote, automatic flights.
The DJI Dock is an impressive product, however, DJI is yet to formally announce when it will be available in global markets.

And while the M30 Series advancements revolutionize DJI's enterprise offerings, users of existing M300 fleets will be excited to learn that DJI has developed a payload option to keep up with the M30 Series' incredible night-time and thermal imagery.

The H20N, an upgrade to the H20T, was designed with integrated starlight sensors built into its wide and zoom cameras. The starlight sensors capitalize on minimal light emitted in the night sky from the moon and stars to capture clearer night-time imagery. 
LE Drones (DUNS 081128421) is a registered federal vendor, a certified U.S. Veteran Owned Small Business and a DJI Authorized Dealer. Contact our staff to learn how you can implement the Matrice 30 Series and other products into your operations.