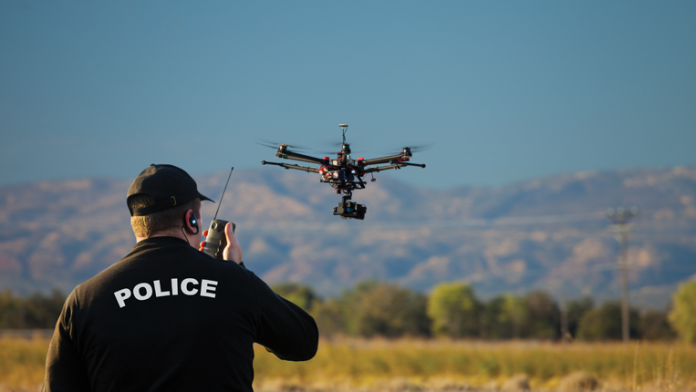 Starting a drone program can be a complex and involved process, but it can also be a rewarding and exciting venture. There's no question that drones, or unmanned aerial systems (UAS), have a place in law enforcement. They provide air support at a fraction of the cost of traditional aviation and have infinitely more uses. Departments are deploying drones at a record-breaking pace. But given the stringent Federal Aviation Administration (FAA) regulations and the public's understandable concerns surrounding privacy, it's imperative to be strategic and take the proper steps when implementing a drone program.
Here are some important steps to consider when starting a drone program:
Identify the purpose and goals of your drone program. What do you want to accomplish with your drones, and how will they fit into your overall operations? There are many uses for drones in law enforcement, so first identify your priorities for your initial drone program. Do you want your UAS to provide real-time situational awareness, search and rescue support, 3D modeling or something else? The top uses for drones in law enforcement include but are not limited to:
Crime and accident scene reconstruction
De-escalation
Emergency and natural disaster response
Large event overwatch
Search and rescue
Tactical operations support
Be sure to consider your jurisdiction and its airspace when identifying goals for your drone program. You'll need to cross-reference desired uses with local and state laws and regulations and consider how factors such as topography, weather and urban landscape will affect how you'll deploy and use your drones.
Seek support from your community and conduct a thorough needs assessment to determine the type of drones and equipment that will best meet your needs for a 24/7 emergency operation. Consider factors such as the type of environment you will be operating in, the tasks you will be performing, and the skills and experience of your team. Drones give law enforcement the ability to fly small, quiet, and often unnoticeable aircraft equipped with video cameras and other payloads in places previously inaccessible to aircraft and ground vehicles. Citizens will understandably have questions about how your drone program will affect their privacy, namely: What will police do with the data obtained by these aircrafts? Will you use drones to look in backyards? In windows? How will you ensure public privacy and avoid misuse?
Even if you think your community will be supportive of a public safety drone program, you should still consider engaging in community outreach to educate the public and gain support. Transparency is the best policy. In any community, a certain number of people will have privacy concerns that need to be addressed. Follow these best practices when it comes to community relations:
Begin outreach well before deploying your drone program.
Communicate the goals for your drone program, focusing on community benefits.
Solicit feedback from group members and address these concerns in policy and standard operating procedures.
Use multiple outreach methods such as town halls, local news outlets, print and web content, and social media. When hosting live events, offer multiple dates, times, and locations.
Budget Considerations – You can start a drone program including hardware, software, licensing, and training, with as little as $5,000. But you'll also need to plan for long-term costs and staffing implications in terms of maintenance and continuing education.
Develop a comprehensive safety plan that outlines how you will ensure the safety of your drones, your team, and any individuals or property that may be impacted by your operations.
Factor into your budget how many people will be on your drone team. If your agency will be operating a free-flying drone, the FAA requires anyone involved in drone operations to obtain a remote pilot certification, also called an FAA Part 107 license, which requires the completion of a 20-hour online course and in-person FAA test.
Obtain any necessary licenses and permits from the Federal Aviation Administration (FAA) or other relevant regulatory agencies. This may include obtaining a Remote Pilot Certificate and registering your drones. Agencies may also cover their pilots under Public Agency Certificate of Authorization.
Remember that you may stand to gain from a drone program. Could a drone obtain data you would otherwise need to send an officer for? Could it enhance officer safety as well as the safety of the public and therefore reduce liability? Now's the time to perform a cost-benefit analysis.
Once you work out a drone program budget, you'll need to find funding. This is where your earlier efforts to gain community support will come in handy. Grants and community partnerships can also help offset costs.
There are several grant opportunities available to first responders, with some of these being ongoing programs. Although, in most cases, you may be limited to what airframe you can buy. Certain restrictions include stipulations from government grants that only allow for USA-made drones. If you intend to apply for those types of grants, make sure to check the Blue List for confirmation on authorized gear. Here is a select list of resources to help you find an opportunity that best suits your requirements: 
First Responder Grants: Resource for helping public safety agency or first responder organizations locate, develop, apply, and win supplemental grant funding from federal, state, local, private, and corporate funding resources involved in homeland defense.
Police Grants Help: This resource allows police departments to search federal, state, foundation, and corporate grants available to your community, along with tracking and submitting grant applications. 
The Office of Community Oriented Policing Services (COPS): The COPS office has invested over $14 billion in community policing since Congress established the office in 1994. 
Select the appropriate drones and equipment for your program. This may include drones, controllers, batteries, cameras, and any other necessary accessories. Consider your program goals, budget, weather, terrain, and personnel as well as the airspace in your jurisdiction when choosing hardware. There are many drones on the market today. Small drones for indoor flight begin at $500, portable units can range from $3,000 to $7,000 and larger high-capacity drones for critical missions can run from $15,000 to $30,000.
If a large portion of your jurisdiction's airspace is restricted, you might consider a tethered drone, which has limited range at any given time but continuous power. There is even a tethered drone solution, Tethered drones, which are highly portable and can be set up on a rooftop or department vehicle, are often used for monitoring large crowds at special events and for traffic management.
Ongoing Training and Education – Keeping your drone team up to date with federal, state, and local regulations as well as department policy and software functionality requires a coordinated effort. Develop a plan for ongoing maintenance and support of your drones and equipment. This may include regular inspections, repairs, and upgrades, as well as procedures for handling any issues that may arise during operations. Plan for continuing education of five to ten hours of training and flight time per month for each member of your drone team. This may include hands-on training with the drones, as well as classroom instruction on topics such as airspace rules, weather patterns, and emergency procedures. Develop a plan for ongoing maintenance and support of your drones and equipment.
To make your drone team even more effective, consider providing public safety drone training on topics specific to law enforcement, such as policies and case law associated with when a UAS should/should not be deployed, how to present evidence obtained by drone in court and chain of evidence considerations.
By following these steps and taking the time to carefully plan and prepare, you can set your drone program up for success.
To find out how your agency can benefit from an effective drone program, schedule a free consultation by completing the contact form below or call us direct at (800) 918-9128.